TagComplete:
TagComplete is a software for automatic completion of metadata
using an database maintained by the community.
The title recognition is based on the key technology MAFP - Mediapurge acoustic fingerprint.
The software "listens" to the titles, and can thus also recognize and tag nameless titles.
The system learns with every user who scans his/her mediafiles,
for this reason it is important that every user scans his/her complete inventory of mediafiles.
Privacy is important:
- the recognition of the titles is done locally
- only acoustic fingerprints and metadata are exchanged with the central database
- all data is transmitted anonymously, no personal data is collected
----------------
TagComplete will have an intuitive and easy to use UI.
TagComplete will guide user through 3 simple steps.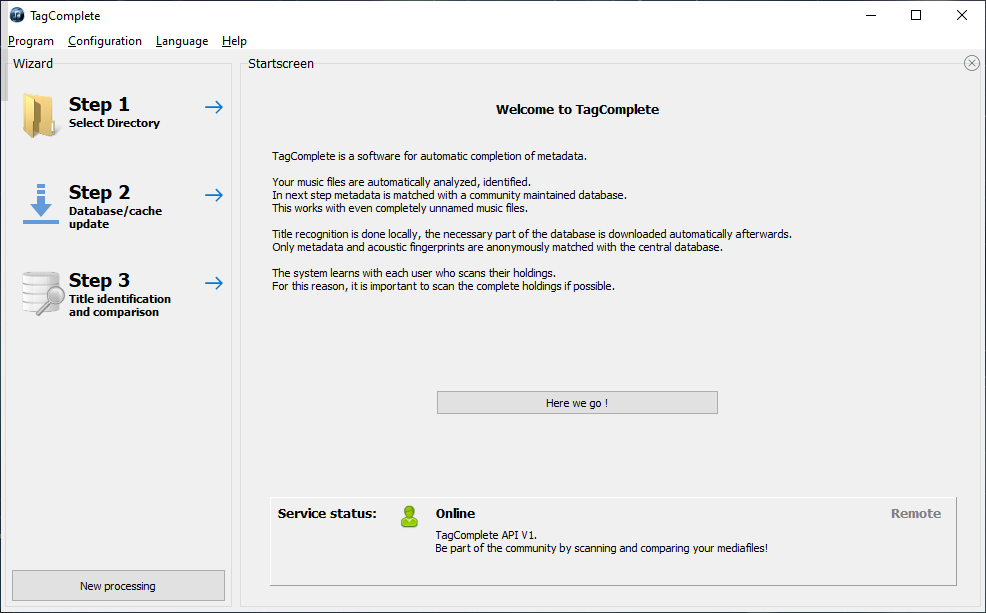 Schritt 1:
Select directories.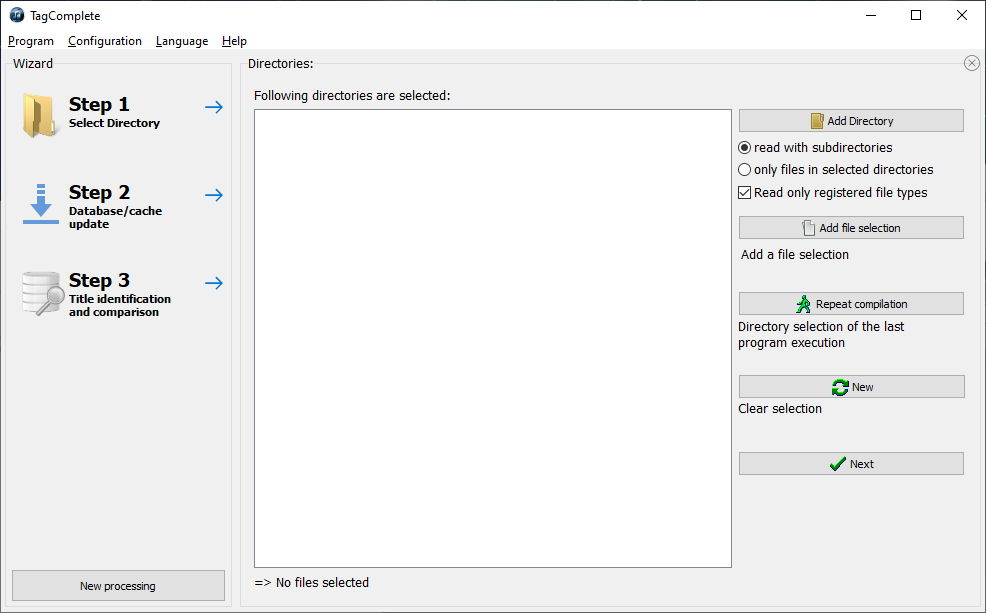 Schritt 2:
TagComplete updates its local cache, this runs automatically.
This is necessary to achieve higher performance for processing and relieving the backend.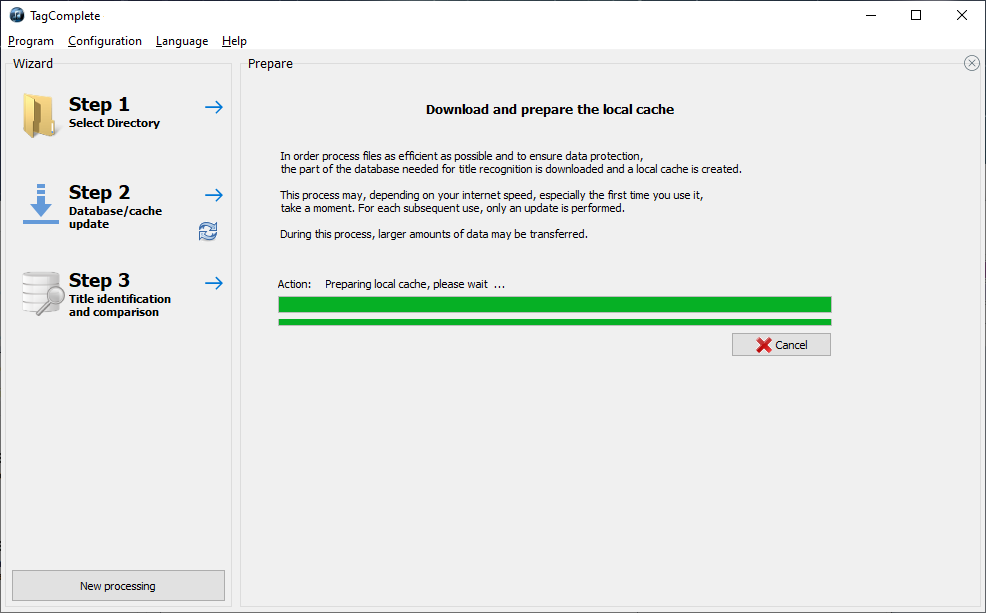 Schritt 3:
Metadata from selected files will be compared with the community database.
While the processing is running in the background, the user can already see and accept the differences
found in the metadata between the local files and the community database.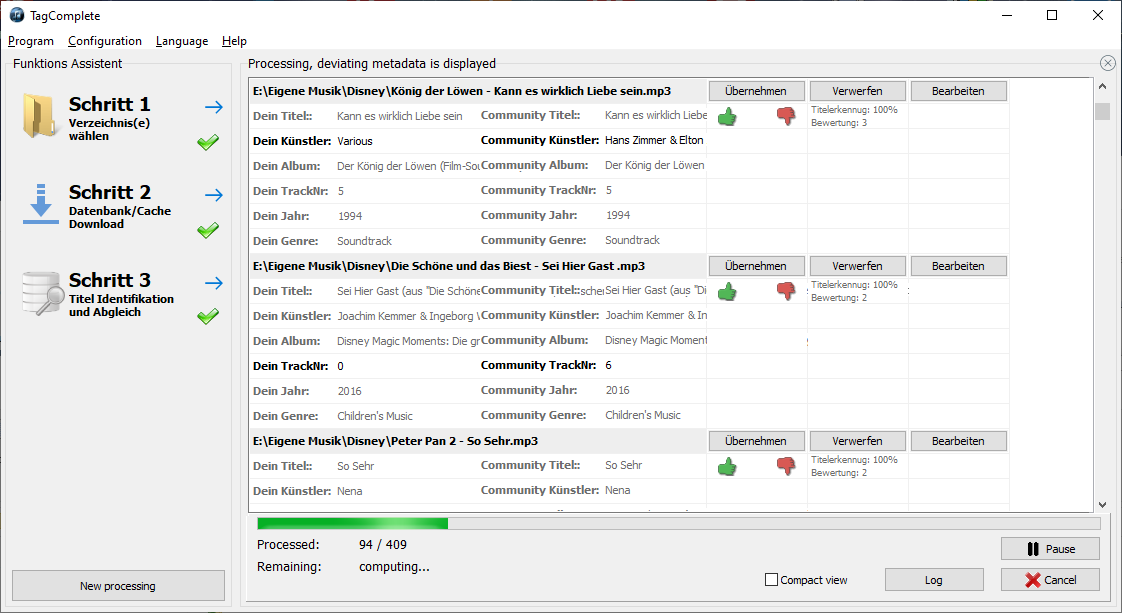 Tageditor, already known from Mediapurge, is also available.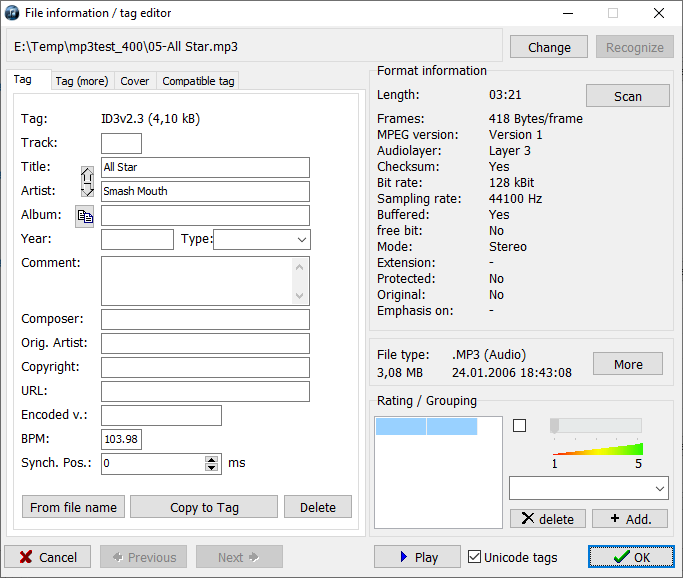 64 Bit:
| | | | |
| --- | --- | --- | --- |
| Typ: | Vers.: | Link: | Sponsor: |
| | | | |
| TagComplete (Installation) | 1.00 | Download | |
(Pad File)
Service Online
TagComplete API V1.
Be part of the community by scanning and comparing your mediafiles!